T³ Italia - Teachers Teaching with Technology™
T³ Europe è un'associazione STEM (Science, Technology, Engineering and Mathematics) di insegnanti attiva in tutta Europa.
Presente oggi in 12 paesi, T³ lavora direttamente con Università, Istituti di Pedagogia e associazioni di insegnanti. In Italia è parte di CampuStore Academy.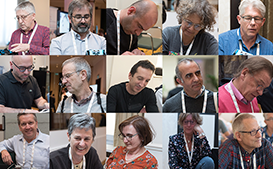 Conferenze Internazionali T³ - 2021
Invitiamo tutti gli insegnanti STEM a partecipare online ai due appuntamenti T³!